Michael Richwine, Senior Commercial Broker
Successful, Experienced, Professional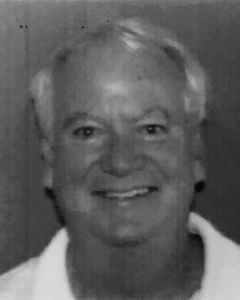 Richwine began his career as a banker/ mortgage banker specializing in large retail projects. He has over 35 years of experience in production and management with former positions at CBRE, Colliers, and Homart Development Company, a subsidiary of Sears Roebuck.
Throughout his career, Richwine has completed over 300 significant transactions valued at more than $6 billion. He has sold properties across a wide-range of asset classes including office, multi-family, retail and hospitality. In addition to large-scale projects such as Century City Mall in Los Angeles, Calif. and Woodfield Mall in Schaumburg, Ill., Richwine also has experience with small projects including neighborhood centers and leasing assignments. He is also an owner and Property Manager.
"While I have been involved in real estate sales and financing all over the U.S., I still believe that real estate is a local business", said Richwine. "I'm excited to align my business with a local company like @properties Commercial that shares that same belief and is committed to providing the highest level of service."
Richwine has earned a number of awards over the course of his career, including the Clearly Colliers? national award recognizing his leadership. He was also a founder of a leading retail investment team that won production awards for CBRE Worldwide, and also a member of the Colbert Coldwell Circle for top production. He has also spoken at a number of conferences and been a member of associations including the International Council of Shopping Centers (ICSC), Pension Real Estate Association (PREA), Mortgage Bankers Association (MBA) and Urban Land Institute (ULI).
A graduate of Indiana University Bloomington, Richwine has a bachelor's degree in psychology and is an accredited Permaculturist. He has court experience as an expert witness and a receiver.
Richwine lives on the North Shore with his wife Debbie, who is also an @properties broker.